THE TEULADA OFFICE | CLF INTERNATIONAL LAWYERS
Lawyers and Solicitors in Teulada
Hablamos Español – We speak English 
Our nearest office is in Altea (Alicante) Cap Negret 53, it is recognizable just by the view of its main church up town. Our international clients are living here this is why we opened this office just to be close to them.
In Teulada, CLF International Lawyers we offer you an experienced group of lawyers who are available to litigate on your behalf when bad things happen through no fault of your own.
To learn more, please schedule your free case evaluation today.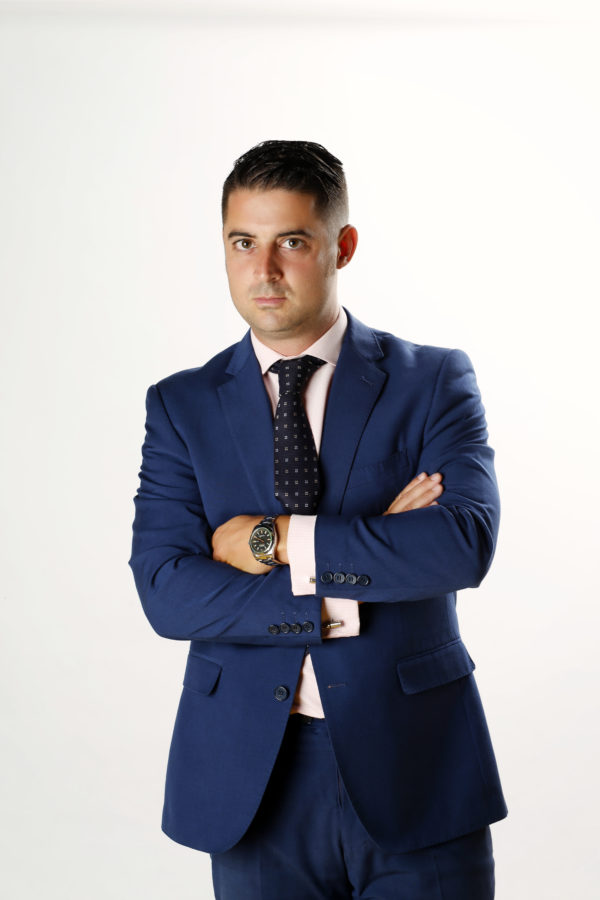 Alfonso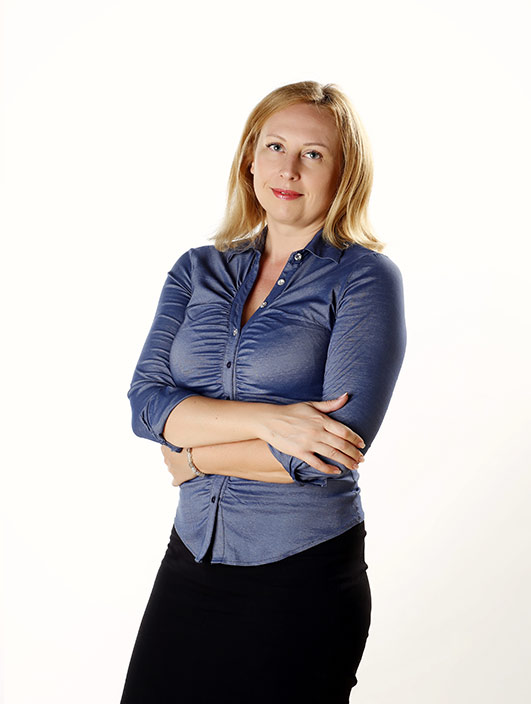 Vasilisa
Juan Carlos
Juan Carlos Orengo Bañuls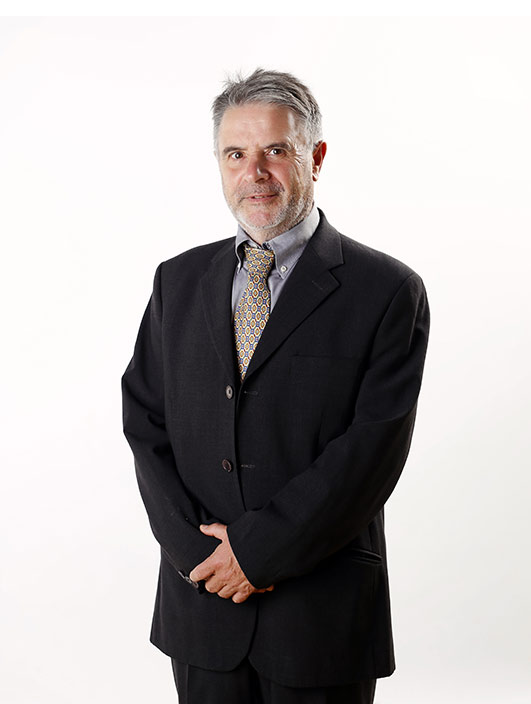 Papá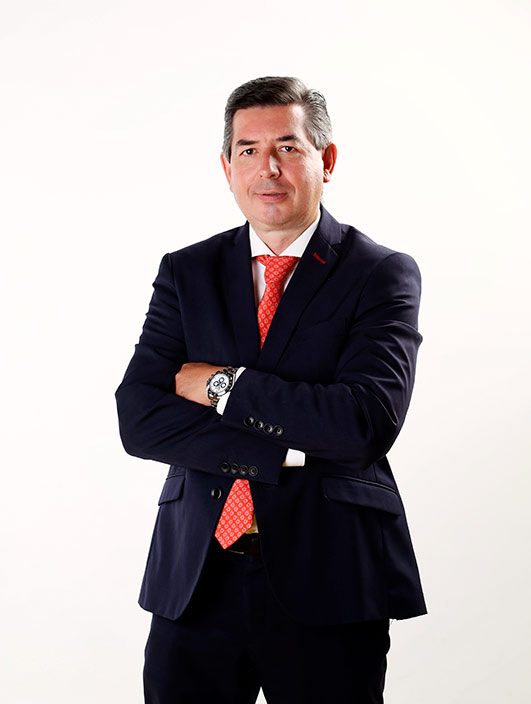 Ramón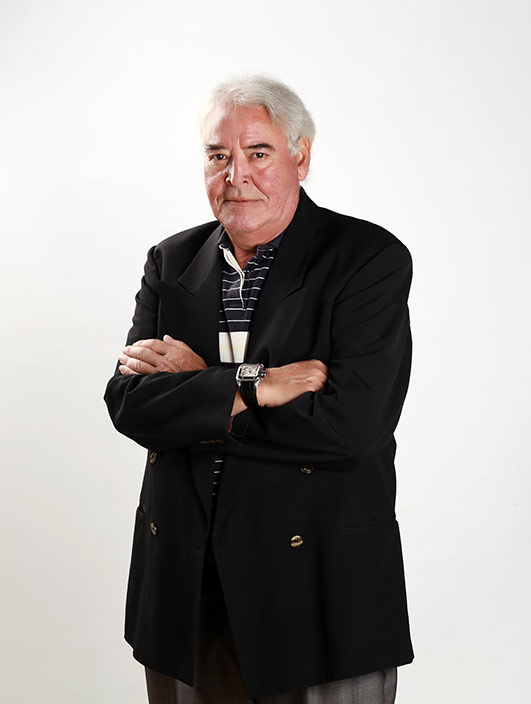 Max
Lawyers & Legal Services in Teulada (Alicante) Spain
ALFONSO SOLER, CEO of CLF International Lawyers.
We offer our conveyancing services in Teuladaas a lawyers and advisors in Teulada, this section "Teulada lawyers" is to offer our services as a firm of Spanish and independent Lawyers here in Teulada and advisers in Teuladaspecialized in property law in Teulada, Teulada inheritance law, litigation and tax law.
Whether you plan to buy or sell in Teulada, start a company in Teulada or relocate to Teulada (Spain), we offer the most personalized legal advice to you.
Teulada lawyers is just a section in our web page to let you know we are also in this area to offer our services.
We are an International firms on the Costa Blanca, with our main location in Teulada, Alicante. Our international vocation is reflected in our active presence in the Costa Blanca from Valencia to Murcia with offices in Oliva, Gandía, Dénia, Jalon – Xaló, Altea and Alicante all managed and directed by Alfonso Soler, CLF International Lawyers Managing Partner.
Mr. Soler graduated with a Law Degree from the University UCH-CEU of Valencia in 2.010 and graduated in Business Management and Administration in the UCH-CEU University in 2.011 and he became registered with the Valencian Bar Association in 2.011. He is the founding partner of the firm CLF International Lawyers and is an expert in real estate law and related matters, specifically in International Investments in Costa Blanca (Spain) as well as  Attorney for Criminal Cases in the Criminal Courts of Valencia, Gandía, Dénia, Benidorm and Alicante.
Practice Areas in Teulada
If you're looking to buy or sell a house or property in Costa Blanca, you will need the help of a international lawyer with your conveyance.
We have the best contacts (architects, investors, builders and developers) to offer your investment here in Costa Blanca (Spain), contact us if you require more info.
Without a will, your family may face unnecessary stress & additional cost. Our international lawyers will ensure you have a will that is legally binding & will do the job you intend it to.
Private contracts and documents, property transactions, private and notary purchase,rental agreements and dealings with the Notary, Property Register and Courts.
Tax planning in the field of inheritance tax and gift tax in Spain both for Spanish residents and non-tax residents.
We can help you work out what you need to consider if you are thinking about divorcing in another country.
We can assist with business sales & purchases, leasing, companies, loan agreements & mortgages.
Are you planning to evict your tenants? Read on to find out what steps you should take to ensure you do this legally and effectively.
We can assist you when you have an accident in Spain. We will claim the proper compensation and take the legal actions when it is required.
Alex Pochepskiy

Professionalism and responsibility - distinctive features of the company. In-depth knowledge of issues related to real estate and investments.
Alicia Frias-Jackson

We have made several real estate options with Alfonso Soler. Alfonso Soler is an international lawyer who deals with the sale of real estate on the Costa Blanca from the negotiation to the signature in notary and registering the property in the property registry. Thank you very much.
Belen Forcadell

Successful lawyer, great professionalism with personalized treatment and agility in the management of the files.
Cath Raine

Alfonso is a very professional and efficient Lawyer who speaks fluent English language. He is very helpful and explains everything in full detail, and in a manner that can be easily understood. I can highly recommend Alfonso as a very Knowledgeable and experienced Lawyer. Thank you so much for all your advice and guidance. A quality service.
Claudia W.

Excellent law firm. Alfonso gets things done quickly and efficiently. No nonsense approach, transparent, reliable and effective. Would recommend him to anybody who needs legal help in Spain. His English is flawless. All in all a very good experience from start to finish. I will use him for any legal help I should require in future as I totally trust him. Very grateful for such a quick resolution.
Evelyn Harrop

Thank you to Alfonso Soler and the team for their efficient, reliable and friendly service for the purchase of my apartment. Any questions or queries were promptly answered and professionally dealt with during the whole purchase process. I can highly recommend CLF and will definitely call upon your service again in the future, should the need arise. In the meantime, all the best and I wish you much success for CLF!
Lilli To

Alfonso and his team looked after us very well when we were interested in investing. All required information was provided immediately. Alfonso speaks excellent English. At no time did we feel pressured, but with great patience and competence we were very seriously informed about everything important. I think you can trust this team.
Klaus Heinz

Alfonso is a very competent lawyer, very well connected in Oliva and the region. His advice helped us a lot. And what unusual for most lawyers: He helps his clients without having to pay a fee for every achievement.
Laura Morant Estruch

Thank you very much for helping me with my kids, and making everything easier, special treatment, availability, sincerity, very involved in each case, 100% recommended.
Sergio Alava

The perfect partner for an important acquisition, no matter in the country of Europe that is. Extensive knowledge, formality and a lot of discretion. Very satisfied.
Gary McHale

Being a foreigner abroad can be a very daunting and nervous time, especially when it comes yo legal matters. Alfonso and his team of highly skilled, professional English speaking colleagues can take all of this away. CFL International Lawyers are the people to go to for all of your fiscal needs here in Spain. They will give you expert advice and guidance so that you can be sure that you are in the safest of hands.
Magda Poppe

Happy and proud to have chosen this firm. Mr. A. Soler and his team did a wonderful job assisting us for the purchase of a house in Spain!
Paula Villegas

Especially note the extraordinary attention of Alfonso, who was always available to assist us in a personally sensitive case. Thank you.
B. Vives

We have made several real estate operations with Alfonso Soler. Alfonso Soler is an international lawyer who deals with the sale of real estate on the Costa Blanca from the negotiation to the signature in notary and registering the property in the property registry. Thank you very much.
J. Peiró

Alfonso is a great lawyer and a great person. Thanks to its negotiating persistence and good judgment, we have reached an agreement for all the parties that at first we thought impossible to reach. Thank you very much Alfonso, for everything!
Marika Jasińska

Alfonso is a very good lawyer, he helped me understand my case. I would highly recommend him.
Zeno

I have been in Alfonso Soler's office for conveying services and I am more than satisfied with the provided services. I am very grateful to Alfonso Soler and his team. Thanks a lot!
Angela Llinares

They solved an important problem, they treated me with total professionalism and speed, I definitely recommend.
Sandra ROMAN OLIVER

Very good treatment, great professional and close, recommended 100%.
Yassmine Benchama

For me and for my experience they are the best lawyers I have had, with a super good treatment and a kindness, they have helped us in everything we have asked you just to say a thousand thanks.
Leif Storgaard

Alfonso Soler is the most competent Lawyer I have meat in Spain. Very clear and competent. I give my highest recommendations.
Tarick Hodieb

Number one law firm in Costa Blanca, use them for both personal and business, they will never let you down.
Irena Yovcheva

Professional attitude and personal approach to the client. Attention, responsiveness and assistance in every respect and to the last detail. I recommend. Highly qualified professionals.
Legan Abogados

Serious companions in their work and honest. Recommended on the Costa Blanca Public English and German. Congratulations Alfonso Soler.
Kamila Gąsiewska

Alfonso is a professional in every aspect of his profession. Irreplaceable in important formal matters, and at the same time incredibly empathetic and helpful. Always available and serving good advice. If anyone has a problem to solve, do not hesitate to contact CFL INTERNATIONAL LAWYERS, I recommend it!
Robert King

Alfonso Soler has been my international lawyer since 8 years, I highly recommend him and his law firm here in Costa Blanca. He provided us the best conveyance services when we bought a property in Javea. Thanks Sir. Soler.
Edd Holt Gloucester

Very professional lawyers. Handle all of my affairs in Spain efficiently and without hassle. It's a very nice feeling to know that these guys have my back at all times. If you're after a lawyer in this area give them a call - as soon as you get off the phone to them you will have more confidence.
Karen Russell

Alfonso resolved the eviction of tenants who had stopped paying rent in a timely and professional way. Highly recommended.
Peter Jordan - MediaNet Cloud

Three matters resolved in just over a week. Alfonso Soler grasps the problem instantly, provides excellent honest advice and guidance. Not everyday one finds a great Lawyer.
Peter Jordan - MediaNet Cloud

Ariel Ardin

I wish to thank wholeheartedly for the attention it has given me. The court's decision against me was positively satisfying. I owe it only because of CFL's professionalism. Not speaking Spanish I was having serious worries. But I must admit, thanks to the perfect follow-up of the file by my lawyer with a return in Spanish, in English easy to understand and also in French: no detail escaped them. thank you very much.
Eva Perrin-Batson

I heard about them through a mutual friend, and I'm so glad I ended up working with them. Very focused and determined about their work. They won't let you down, they get work done.
TsT Team

The attention and how they have behaved with me has been excellent and they have solved my problem fast and effective.
Sunset Real Estate Jávea

Alfonso at Coast Law Firm is very professional, knowledgeable and friendly.
Chriss Cross

Alfonso had handled my inheritance for me and done everything to our complete satisfaction and in a short time professionally. Recommended top lawyer.
Andrea Miquel

Highly recommended. I want to thank Alfonso and his team for such a great job and efforts. I will definitely come back to him if needed in future!
Zosia Whelan

It's very difficult to find a lawyer here in Spain that is a dedicated professional that speaks fluent English, but with Alfonso this is not an issue. A good friend recommended him to deal with a very complex property case. His dedication and preseverance achieved us the best outcome. I Definitely would recommend him to fellow Expats living here in Spain.
Judith W.

Alfonso Soler dealt with a criminal case for me involving various court visits, a trial, and appeals over a period of years (I was not the criminal!). Thanks to his skill and professionalism, the case eventually resolved in my favour. I am very satisfied with Alfonso services and would highly recommend him to anyone looking for legal services in the area.
José Rubén ORTS FULLANA

If there is a word that defines Alfonso and his team is Professional, on a technical level but above all on a personal level. Always attentive and available, he has effectively solved any doubts or problems that may arise. You know at all times that you can count on him. Thanks, Alfonso, we will continue counting on your services.
P. Arwood

A trusted lawyer. Seriousness, professionalism, close and human treatment, availability and efficiency. It gives a lot of tranquility to have professionals like Alfonso before any problem that may arise.
Lisa C.

Everything went well, very professional help. I liked that the company has its own Russian translator, it makes communication very easy. Unlike many other firms, the lawyer here informed us when something was changing or step by step what to do. In Spain you rarely see compulsion and punctuality. Thank you for your help!
José María Campos Donderis

I required Mr.Soler services in order to solve inheritance and real estate issues with the Spanish authorities. From my experience within the firm I can confirm that the service was excellent and extremely technical with a very pragmatic approach and attention to detail. As a former lawyer I truly recommend Mr. Soler as he is highly knowledgeable and client oriented.
José María Campos donderis
Alvaro García

For a good definition Professionalism, attention, clarity and ease in cases. Really a 10 at the time I needed it most. Thank you.
Stephen Holmes

Absolutely Fantastic services and they make you feel like family.
Maximilian Schmidt

Very efficient, professional & fast services. Highly recommended.
J. Favoris

Alfonso is a friendly lawyer dynamics who accompanied us very much in our steps and purchase. He was on holiday but he came to do all our papers because we went back to France and it was urgent to block the sale.
Vero Varin

We bought a house in Oliva and not knowing what to do, we contacted Alfonso. He made all the transactions for us until the final act of sale at the notary. We are delighted with his performance. We strongly recommend that you contact him. Thanks again for everything Alfonso.
Kodex I

Had a big problem and these guys really helped me out. I've recommended them to friends and they've never les us down!
Enri Dekker

Choosing work. It gives a lot of security and it's always, my fantastic experience.
Web Studio

Great law firm - highly recommended! Thank you Alfonso - you are a really friendly and helpful lawyer with a lot of knowledge and experience.
Education
Law Degree from UCH-CEU University, Valencia, Spain (2010).
Degree in Business Management and Administration, UCH-CEU University, Valencia, Spain (2011).
Fields
Teulada Real Estate Law (Teulada Conveyancing services).
Teulada Criminal Cases (individuals, companies and real estate fraud).
International Investments in Teulada.
Teulada Wills, Inheritance and Gifts in Teulada (Alicante – Spain).
Membership of professional bodies and associations
Member of the Valencian Bar Association (Ilustre Colegio de Abogados de Valencia).
Languages
Spanish
English
Valencian
See other points where we can offer our legal services
Dénia Office

c/ Diana, 20 – 1º
03700 Dénia (Alicante), Spain
Mov: 0034 605 955 503
Xaló Office

Avd. Rey Juan Carlos I, 23, Bajo
03727 Xaló (Alicante), Spain
Mov: 0034 605 955 503
Altea Office

c/ Cap Negret, 53 – A Bajo
03590 Altea (Alicante), Spain
Mov: 0034 605 955 503
Oliva Office

C/ Poeta Querol, 7, 1º
46780 Oliva (Valencia), Spain
Mov: 0034 605 955 503
Gandía - Office

Plaza Rei en Jaume I – 3A – 2º -20ª
46701 Gandía (Valencia), Spain
Mov: 0034 605 955 503
Valencia - ICAV

Plaça de Tetuan, 16
46003 Valencia (Valencia), Spain
Mov: 0034 605 955 503
Alicante - ICALI

C/ Gravina, 4, bajo
03002 Alicante (Alicante)
Mov: 0034 605 955 503
Murcia - ICAMUR

C/ de la Gloria, 25b
30003 Murcia (Murcia), Spain
Mov: 0034 605 955 503
Elche - ICAE

C/ Mestre Alfred Javaloyes, 6
03202 Elche (Alicante), Spain
Mov: 0034 605 955 503
Benidorm - ICALI

C/ Europa 1
03503 Benidorm (Alicante), Spain
Mov: 0034 605 955 503