CLF International Lawyers Costa Blanca
A lawyer's time and advice are his stock in trade.
(Abraham Lincoln)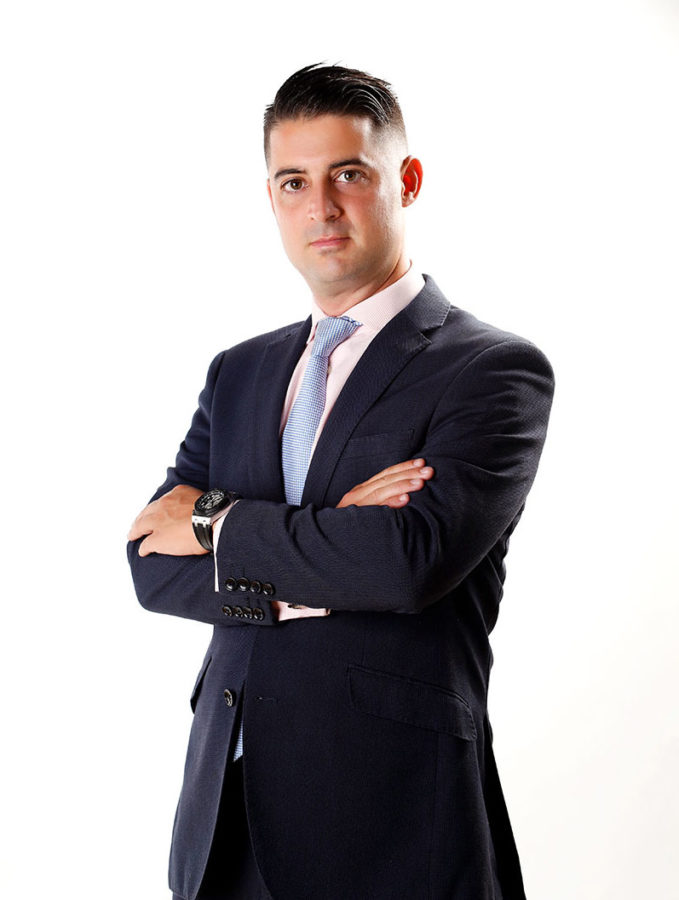 Alfonso Soler – Founding Partner
Alfonso Soler, founding partner of the firm CLF International Lawyers is an expert in real estate law and related matters, specifically in International Investments in Costa Blanca (Spain) as well as Attorney for Criminal Cases in the Criminal Courts of Valencia, Gandía, Dénia, Benidorm and Alicante.
We are a multidisciplinary international law firm that handles various fields of the Law for our clients. Since its creation, CLF International Lawyers has forged a team of highly qualified professionals who offer high end personal service, with minimal response time.
We establish a trust bond with our clients, domestic and international companies of different sectors and make their goals our own. Our working languages are English, German, French and Spanish."
Our international vocation is reflected in our active presence in the Costa Blanca from Valencia to Murcia with offices in Oliva, Gandía, Dénia, Jalon – Xaló, Altea and Alicante all managed and directed by Alfonso Soler, CLF International Lawyers Managing Partner.
Conveyancing Services in Costa Blanca and Alicante
If you're looking to buy or sell a house or property in Costa Blanca, you will need the help of a international lawyer with your conveyance – which is the legal transfer of ownership of property from seller to buyer. Both the buyer and the seller require conveyancing services.
(minimum fees: 1.200 euros)
Investments in Costa Blanca
We have the best contacts (real estate, architects, investors, builders and developers) to offer your investment here in Costa Blanca (Spain), contact us if you require more info.
International Wills & Estates
Without a will, your family may face unnecessary stress & additional cost. Our international lawyers will ensure you have a will that is legally binding & will do the job you intend it to.
Criminal Defense in Costa Blanca
In it's most basic form, Criminal Litigation is representing in a Criminal Court of law those accused of committing a crime. The assistance of experienced legal counsel often greatly affects the outcome of cases where criminal litigation charges have been laid. We have experience in Gandía, Valencia, Dénia, Benidorm and Alicante Criminal Courts.
(1st Assistance minimum fees: 250 euros)
Calculation and settlement of inheritance tax
Tax planning in the field of inheritance tax and gift tax in Spain both for Spanish residents and non-tax residents.
Please do not hesitate to contact us regarding this or any other legal inquiry.
Civil Law in Dénia
Private contracts and documents, property transactions, private and notary purchase,rental agreements and dealings with the Notary, Property Register and Courts.
Commercial Law
We can assist with business sales & purchases, leasing, companies, loan agreements & mortgages.
Accidents
We can assist you when you have an accident in Spain. We will claim the proper compensation and take the legal actions when it is required.
24h Emergency
Criminal Defense Lawyers in Spain.
Phone: (+0034) 605955503
(1st Assistance minimum fees: 250 euros)
Contact with us
Please do not hesitate to contact us if you require further information of your new case or investment here in Spain. 

"Very professional and honest approach to selling property in the Costablanca. Alfonso was efficient, professional and utterly tuned in to my request. I will most definitely be requesting and recommending his services in the future. Thank you for your clear and confident appraisal and making a difficult decision somewhat easier. 100% Highly recommended. "

" I approached this company a couple of years ago and I was very satisfied with Alfonso´s services. Now I needed some advice on another deal and they responded greatly, once again. Over the years they manage to keep very high standards of service, with great professionals, and a very human and friendly team. No doubt this is ¨the internatinonal law firm¨in costa  blanca for invest in real estate. Congratulations to Alfonso and his team for your work."
Conny Bedford

"My experience with Alfonso Soler was outstanding. Fast, efficient and committed to give solution. If he does not see clearly a sale, he will not recommend you buy even if it is your favorite property. That is Alfonso. Thank you very much Sir. "